I finally completed all the blankets for Aniela and a few other things as well. Here are the pics.
Cabled Baby Blanket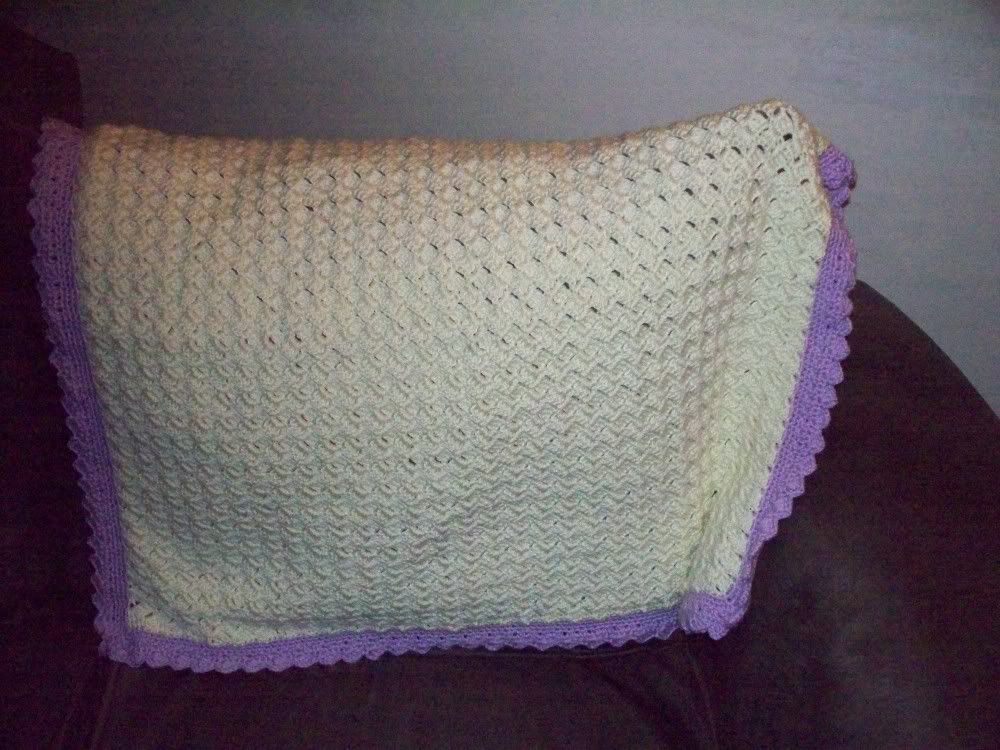 The "Noah" blanket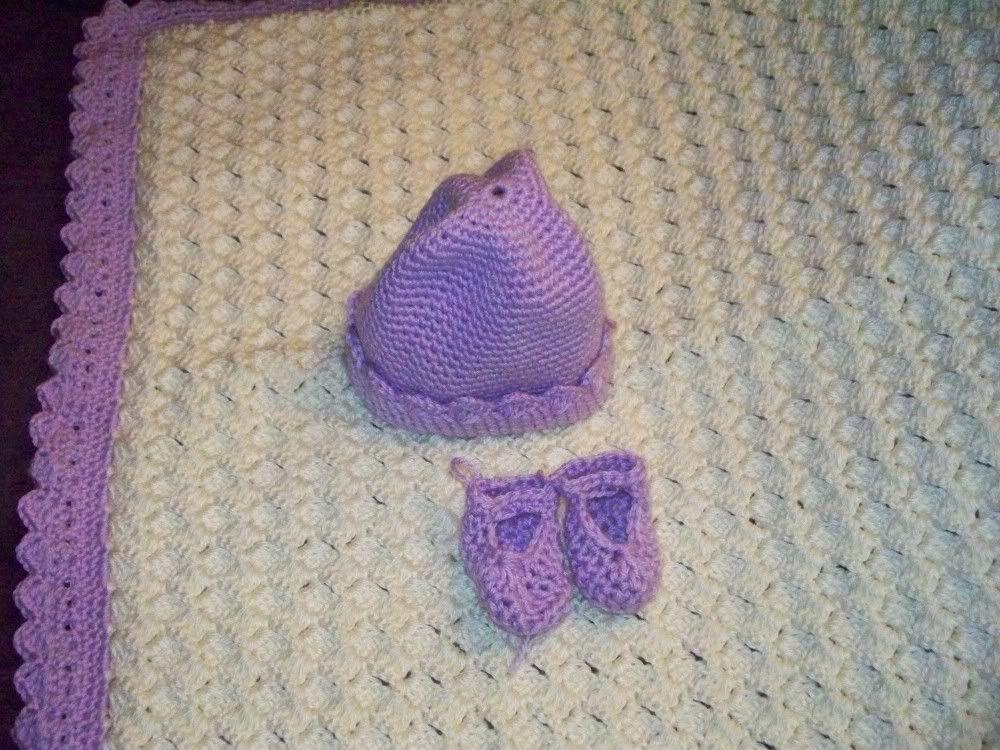 A hat and booties set I made to go along with it.
I think the Noah blanket came out so pretty, I am very happy with that. The cabled blanket on the other hand, I'm not so thrilled with. I think next time I go to make that one, if I ever do, I'll use a different yarn. And maybe I'll try to make it bigger too. Oh well. That's all for now. My next project is to use up some of my scrap yarn. I'll be making the "yo-yo" blanket. I'll find the pattern when I have more time.